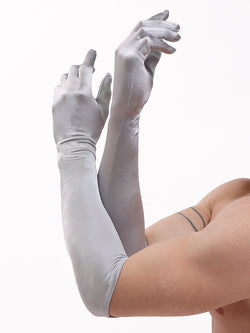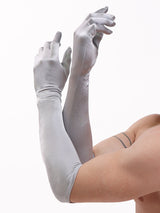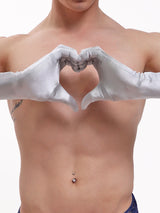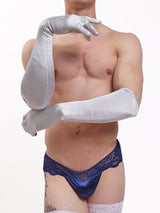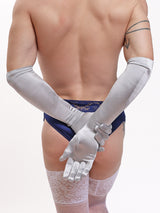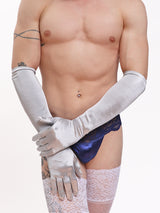 Satin Opera Length Gloves
SKU:
X175
A timeless and classy look, our Satin Opera Length Glove adds a great level of class and distinction to any outfit. 
This satin glove is perfect for any event or formal evening occasion (Weddings, Cotillion, Church, Prom). Our Satin Opera Length Gloves are sure to steal the show whenever worn.
One size fits most up to an extra-large for the robust hands out there.
Materials: 90% Nylon, 10% Lycra Spandex.

Imported