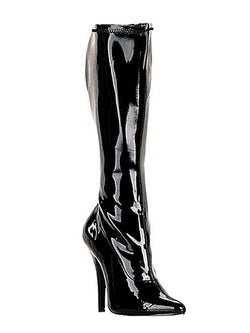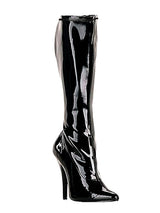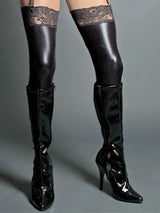 Bottes Dangereuse
SKU:
ZP2000
These boots are not only made for walking, they are the perfect pairing for your liaison dangereuse! With a full six inches of shiny PVC loveliness, you will feel full of confidence as you tower over those other guys just wearing flats. The stretchy PVC material allows for comfort and the side zipper makes these boots hug your curvaceous calves.

Please order your US Men's size. 
Orders outside the Continental US are not eligible for free shipping.
Six inch heel

15" shaft height

10" ankle diameter

15" calf diameter