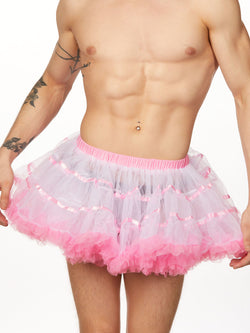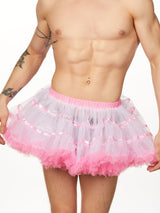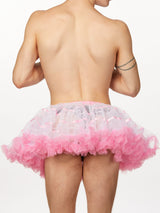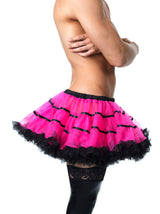 Sexy Striped Petticoat
SKU:
X1711
We love petticoats! And we love to see guys wearing them! Our newest petticoat features soft tulle layers bordered by satin trim in colorful hues. Wear the petticoat under any of our skirts for men, or wear it by itself as a cute skirt with a pair of sexy tights or stockings from XDress!
One size fits from a 27" waist to a 42" waist.
Length of petticoat measures 15" from waist to hem.